How does Laser Skin Resurfacing work?
The innovative technology of ClearLift(™) delivers a controlled dermal wound deep beneath the skin so the outer layer of the skin is left undamaged.
All stages of healing, skin repair, and collagen building occur under the intact epidermis. These treatments are 'lunchtime procedures' that are virtually painless with no downtime. There is no need for pre-treatment anesthetic and are safe for all skin types.
Optimize Results
ClearLift rejuvenation is gradual, with tightening and lifting seen over several weeks. To optimize the results with the collagen-production remodeling phases, it is essential to continue to schedule ClearLift appointments at consecutive intervals of about a month apart until desired results are achieved.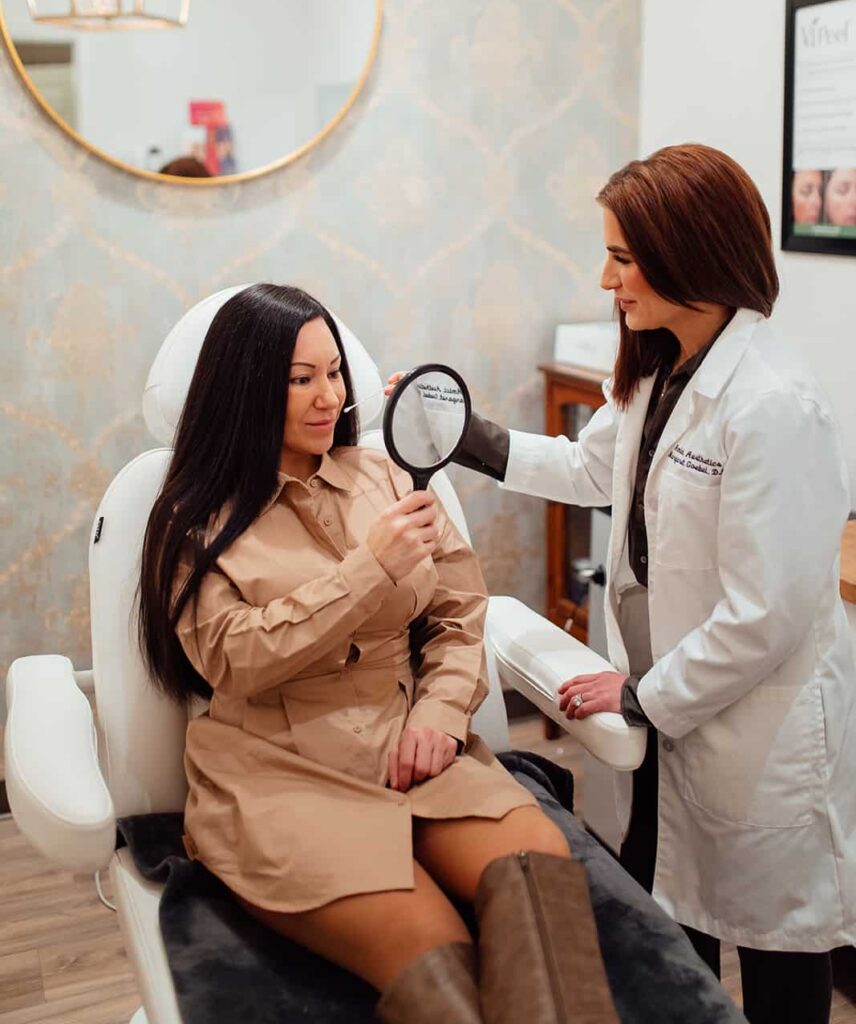 Painless and Quick
No harm or pain is associated with ClearLift lasers, making them an ideal way to maintain and fight the signs of aging in a subtle yet effective way. The comfort provided by the treatments makes ClearLift one of the quickest ways to address signs of aging on the face and neck.
The technology is highly favored by those interested in improving their skin quality and texture without any discomfort caused by surgery, needles, and medications.
Laser Skin Resurfacing FAQs
What is Clearlift?
Clear lift is a noninvasive laser treatment. There is no pain and no downtime. Clients leave with mild erythema and swelling that subsides in about 30 minutes.
Who is a good candidate for Clearlift?
Anyone is a good candidate looking to stimulate collagen and improve fine lines and wrinkles. Clearlift is an excellent treatment for melasma helping to break up the melanocytes causing the pigment changes.