How Does Laser Hair Removal Work?
SHR's unique gradual heating method effectively damages the hair follicles while avoiding injury to the surrounding skin.
Simultaneous contact cooling prevents burns and allows for more comfortable treatment and a specialized applicator allows you to treat large areas in less time.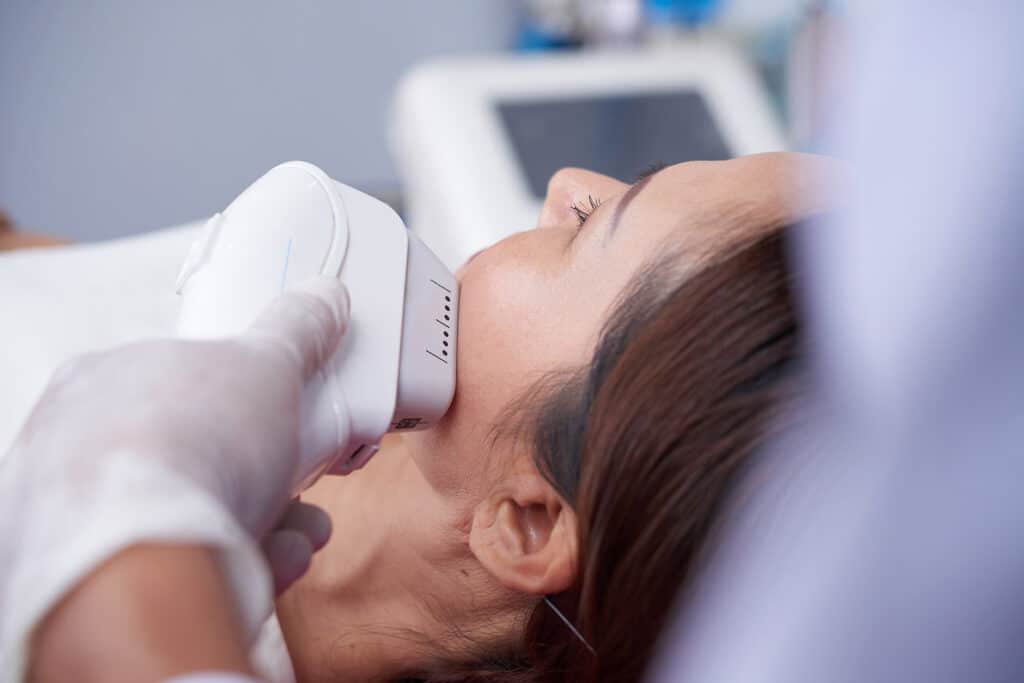 Laser Hair Removal FAQs
How do I prepare for my laser hair removal session?
You will need to be clean shaven in the area we are lasering with no deodarant, perfumes or makeup the day of treatment.
How many laser hair removal sessions will I need?
Often people see 90% of the hair gone in 6 sessions, however in some areas it will take more than 6. We offer discounted sessions after a package is purchased if more sessions are needed in that area.
Does laser hair removal hurt?
Laser hair removal is not super comfortable, but we do everything we can to minimize discomfort during your treatment. The good news is the treatment is fast so the discomfort doesn't last more than a few minutes.